Vetsulin insulin for dogs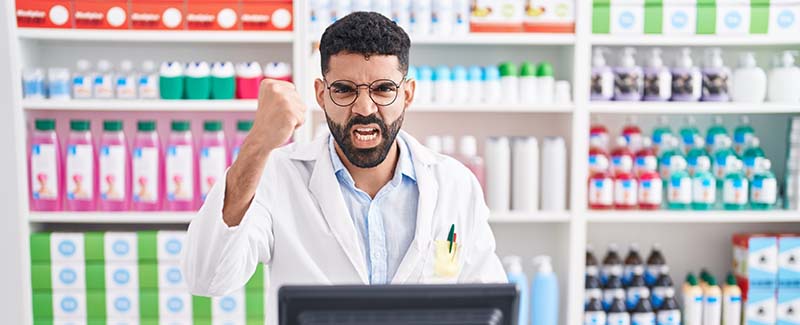 Dogs often don't have a care in the world, and a lot of them lead charmed lives. That's how it goes when you're the family pet, and it really is a pretty sweet gig if you can get it. But as good as dogs have it, they can get diabetes in the same way humans start too once they get close to middle age. And of course, for a dog arriving at middle age happens a whole lot sooner. Dog owners are always committed to giving their pets the best quality of life, and a diabetic dog will need to take insulin in most cases. Vetsulin is a good choice, but some owners will want to know if they can get Vetsulin for dogs without a prescription.
Pet insulin is prescription medication, and that means you'll need to get a script from a veterinarian in some countries. So, it is possible to get Vetsulin for dogs without vet prescription, but if you try that at a local pharmacy you may end up being loudly reproached by a displeased pharmacist. Vetsulin is also called Caninsulin , and you can order Vetsulin from Canada and World Pet Express without a prescription.
This is an Rx medication, and their safety and the safety of their dog with diabetes is of the highest importance. Insulin needs to be handled properly and there are other guidelines that need to be adhered to with it. However, if buying Vetsulin for dogs without vet prescription is more of a need for you because it isn't to get in to see a vet then you can look into getting a pet prescription online. Likely, your dog hasn't participated in a video call before, and maybe you haven't either.
Pounds Matter
A variety of dogs are going to have different frames and more or less body weight depending on that. This dog diabetes medication is dispensed in different strengths based on how much a dog weights, and that's going to be a part of the reason why you can't buy it off the shelf in the USA like you can when getting Vetsulin for dogs without vet prescription from Canada. Some people may not be comfortable administering the injections, and in those instances, you will need to see a vet even if you got the medication without a prescription.
Being certain you're administering the medication properly is important, and the last thing we'll mention here around getting Vetsulin for dogs without vet prescription is that you will always need to be using matching U-40 syringes with the medication to ensure only the correct dose amount is delivered to the dog. Critical information like this will be in the medication pamphlet that you get with the prescription for dog insulin, but as mentioned unless you order medication from Canada, you'll need a prescription to buy Vetsulin.
For any Inquiries or to Purchase over the phone Call Toll Free: 1-888-798-9128