Can You Buy Revolution Without Vet Prescription?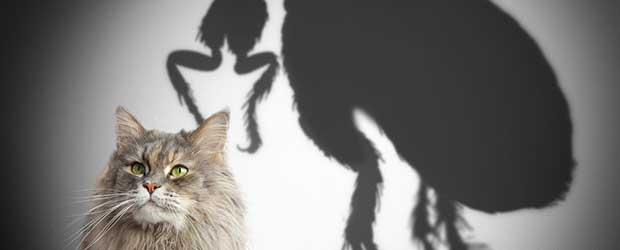 As a pet owner, it is necessary that you provide your pet cat or dog with the right amount of protection from intestinal parasites such as roundworms and hookworms as well as defend them against pests like ticks and fleas. While this might seem to be very simple to put into practice, deciding on what medicine to use can be quite tricky. One type of medicine you might have heard about is Revolution (also known as Stronghold). It has numerous benefits, thus many people are interested in knowing if they can buy Revolution for cats without vet prescription.
Understanding how to treat your pet as an owner is vital for your pet's wellbeing. With a wide variety of treatment products available at vet clinics and pet supply stores ranging from shampoos to pills, picking out the right one can be a bit difficult.
However, you no longer need to worry about going through the tedious task of trying out the different products to see which'll work best for your pet. For both cat owners and dog owners, Revolution is one of the most reliable treatment options since it promises all-round parasite protection your pets need.
Buy Revolution Without Vet Prescription
Want to save extra on your pet meds?
Click here
for additional savings.
About Revolution
Revolution contains Selamectin which is why it is effective against ear mites, hookworms, roundworms, fleas, and heartworm disease whether it is your dog that has been affected or your cat. Revolution is not only efficient, but it is also a safe 5-in-1 preventative that protects your beloved pet from common diseases and pests.
Revolution for both dogs and cats is a topical treatment and is easy to use. In dogs, it can kill scabies, flea eggs, fleas, and ear mites. Similarly, it can also control the infestations of ticks on cats and dogs. Moreover, it can help to control heartworms while also offering aid to control the spread of parasites like hookworms and roundworms. It is a monthly solution for preventing fleas and ticks, and has been approved by the FDA.
Revolution is simply applied to the base of your cat or dog's neck. It has a non-greasy and quick drying formula which is easily and quickly absorbed into the skin so that the medicine is efficiently distributed across the entire body of your pet.
Revolution for cats and dogs
As mentioned earlier, Revolution has been approved by the FDA, and it contains an active ingredient known as Selamectin which offers broad-spectrum protection from common parasites that often affect the pets.
The brand is available in two different products; one suitable for cats and the other for dogs. While both Revolution for dogs and cats contain the same ingredients, it is crucial that you use these pet medicines on the animals that they are particularly designed for.
The primary difference between the two kinds is the concentration of the active ingredient, Selamectin, in each dosage. Larger animals that weigh more need Revolution with a higher concentration of Selamectin. Meanwhile, smaller breeds need a lower concentration.
Revolution for Cats without Vet Prescription
Since Revolution is FDA-approved, it can be given to your cat without worrying about excess side effects. However, before you give Revolution to your pet cat for intestinal worms or ticks and fleas, it is better first to consult a vet.
Now, take note that you can buy Revolution for cats without vet prescription. However, you should talk to a vet to know the right dosage and concentration that will be suitable for your cat. Moreover, it is also crucial to remember that Revolution must not be used as a replacement for another medicine prescribed by your vet.
Revolution for Dogs; No Prescription Needed
Just as with Revolution for cats, you can also buy Revolution for dogs with no prescription needed from a vet. However, again, it is necessary to talk to your vet about the right dosage that should be administered to keep your pet healthy.
Side effects of Revolution
Revolution, generally, for both dogs and cats is tolerated well by pets and only less than 1% of pets show any adverse reactions to this medicine. Some pet may show skin irritation or temporary hair loss at the place where the medicine is applied. Furthermore, serious side effects (a rare occurrence) include vomiting, diarrhea, a lack of coordination, excessive drooling, and rapid breathing.
Benefits of Revolution
During the mosquito season, Revolution can provide your pets the protection they need from these tiny and annoying parasite carriers. Similarly, in summer, your pets do becomes highly susceptible to fleas and ticks. Not only will Revolution provide excellent protection, but it is also easy to use. You can apply it on your pet in just a minute or two.
How to use Revolution
Both Revolution for cats as well as for dogs is to be used once a month. It is much better if you use the medicine on the same date every month. You can use it either around the year, or you can also use it only during the mosquito season when pets become more susceptible to the intestinal worms.
For administering the medicine, you are to part the hair between the shoulder blades of your cat or dog and apply the required dose on the skin there. Remember, the dosage depends on how much your pet weighs so you must talk to your vet to determine the right amount of Revolution that is to be used.
Other similar options
Since there are many medicines available in the market for hookworms, roundworms, heartworms as well as fleas ticks, it can become tough to choose between the reliable ones that are commonly used by pet owners around the world.
One medicine that seems to be used to get results similar to Revolution is Advantage Multi. The medication is available for both cats and dogs, just like Revolution; however, there are a few differences between the two.
Revolution vs Advantage Multi
For dogs, Revolution provides the ideal protection against fleas regardless of whether they are still at the beginning of their lifecycle or they have become fully mature adults. Side by side, Revolution also deals with ticks as well. However, it is not too powerful against intestinal worm such as hookworms and roundworms like Advantage Multi will. Regardless, both the medicines make sure that your dog doesn't get the heartworm disease.
For cats, both Advantage Multi and Revolution provide quite a lot of protection. However, Revolution has a bit of a slight edge over Advantage Multi. This is because Revolution can treat fleas at all stages. Both Advantage Multi and Revolution remain effective for one whole month, and both of them are used in the same way.
Revolution for Cats Best Price
If you are interested in getting revolution for your cat at the best possible price online without a prescription you have come to the right website. At World Pet Express we can provide revolution for your cat at an extremely low price and also let you purchase it without a vet prescription!
So, if you are interested in getting revolution at the best price online for your cat or dog click the link below and save today.
Buy Revolution Without Vet Prescription
Want to save extra on your pet meds?
Click here
for additional savings.
Revolution vs Trifexis
Some pet owners might have heard about Trifexis. Talking about Revolution vs Trifexis, you'll need to wait for your pet to at least be more than 8 weeks old and more than 5 pounds to use Trifexis. Furthermore, Trifexis also has a higher chance of making your pet experience dire side effects.
Wrapping it up
If you want your pets to remain free of fleas and ward off certain parasites, Revolution is a reliable medicine to opt for. As mentioned earlier, you can currently buy Revolution for cats without vet prescription. The same holds true for dogs. Just make sure to consult your vet to know about proper dosage.