Nuheart Heartworm Prevention for Dogs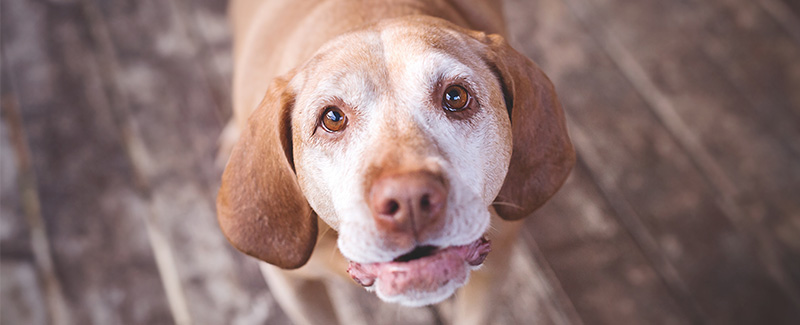 It's a well known fact that earthworms are very valuable in the way the improve soil composition and help plants, trees, and other fauna grow and receive the nutrients they need through the soil. They're abundant and dynamite for catching rainbow trout. Now when it comes to pet health… worms are a different story. So, let's agree that some worms are good, while some worms are bad. When it comes to dogs and cats there's one worm that's so bad it's easily the worst of the bunch and that's heartworms. The way they can cause heart failure and death in dogs is a really big deal when it comes to your pet's health and longevity. Fortunately meds like Nuheart heartworm are effective.
We mentioned there that is a big deal, but we really can't stress enough just how much of a big deal heartworm prevention for dogs is. That's because heartworms are sneaky and very dastardly with the way they go about doing what they do, increasing their numbers and slowly but surely limiting the ability of the animal's heart to function properly. But the biggest issue is this – often owners don't become aware of a heartworm infection in dogs until there's serious damage done. In a worst-case scenario, it may even be too late to prevent heart failure.
This is why using a heartworm prevention medication for dogs is a must. It's all about prevention when it comes to heartworms, whereas with tapeworms or roundworms you can address the problem down the line. Prevention is still better, but you're not going to have your dog at serious risk of dying if he or she's had tapeworms for months. They might be emaciated and listless, but their life is not going to be in danger. That said, there are risks related to unchecked tapeworm infections and the worst of them are intestinal blockages that can lead to septic shock and other nasty complications if things get really bad.
Nuheart heartworm is an excellent heartworm preventative, and it's not the only one that is highly regarded by veterinarians. Heartgard is a good choice too, and some dog owners may be wondering if one might be better than the other for their dog. Fair enough question, so let's get into that.
Nuheart vs Heartgard
Your dog is going to remain entirely unaware of the potential risk they might face from heartworms, but they know you're a conscientious and caring dog owner. The truth is that Heartgard is every bit the equal of Nuheart heartworm when it comes to preventing heartworms in dogs. Both are meat-flavored chews that dogs love and they will gobble them down happily. Each pack of Nuheart heartworm medication includes 6 of these heartworm prevention chewables, and considering you only need to give your dog 1 a month 2 packs will last you a whole year.
Heartgard for heartworms also comes with 6 chewables in a pack, and both of them feature an active ingredient that's been very much in the news these days for entirely different reasons. What's responsible for killing heartworms when you give your dog these chews is Ivermectin, which is an ingredient that belongs to the parasiticide class of pet meds. And up until recently Ivermectin was only used as a parasiticide. It's not an antiviral medication, but the recent belief that Ivermectin can prevent COVID-19 is leading all sorts of people to make foolish decisions about their own health and well being.
Straying from convention when it comes to health care isn't always a bad thing, but in this case – it is.
Back to our comparison of Nuheart vs Heartgard though, consumer reviews seem to indicate that both are equally effective for preventing heartworms. Dog owners using either of these dewormer medications say they've worked as advertised and that means a 'no news is good news' type of scenario. Their dogs have continued to enjoy life outdoors and likely been bitten by mosquitoes many times, but no incidence of heartworm disease. There's the risk of side effects like diarrhea and vomiting, but these are uncommon and most dogs do just fine with Nuheart heartworm as their medication.
Be Vigilant
No matter what type of dog you have and all the different types of health risks, it is always best to have a keen eye on your dog to catch any health risks early on and prevent the problem from becoming much worse. With heartworms the problem is that heartworm infection symptoms are sometimes not see until the infection has advanced, and that's why heartworm prevention meds like Nuheart heartworm and Heartgard are the best choice.
The one that is easiest to get past you and dismissed as something ordinary is a soft and dry cough. That being said, anytime your pet shows symptoms of feeling unwell and it continues for more than a few days, then it's a good idea to see your veterinarian.
For any Inquiries or to Purchase over the phone Call Toll Free: 1-888-798-9128