Heartgard vs Heartgard Plus vs Tri-Heart Plus. Which is better?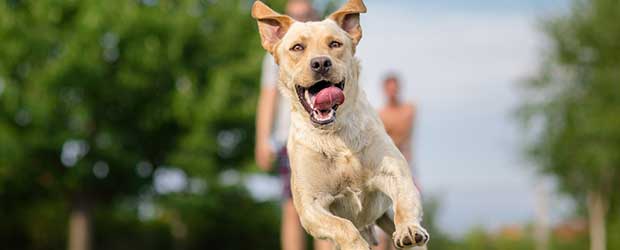 Pets do not come without their fair share of diseases. From ticks to fleas to different types of worms, your pets can easily come in contact with any of the aforementioned medical issues. Without giving them proper medical care and attention, these diseases can prove to be very deadly. Thus, it is crucial that you take every step to protect your pet and also closely monitor their health and hygiene. As a pet owner, you might have heard about medication such as Heartgard and Tri-Heart Plus. If you've been wondering about the Heartgard vs Heartgard Plus or Tri-Heart Plus vs Heartgard debate, we've got you covered.
Buy Heartgard & Heartgard Plus without a Vet prescription at the Lowest Price Online
Buy Heartgard
Buy Heartgard Plus
Beware of the worms!
When talking about the development of worms, especially in dogs, 3 broad types of worms can be included in this list. These are heartworms, roundworms, and hookworms.
Dirofilaria immitis or the heartworm is spread through mosquito bites. It is contagious and thus spreads from host to host.
Meanwhile, roundworms are spread through the intake of Ascaris eggs which are found in contaminated food and water. They are transmissible, and your dog can easily catch them as dogs have a habit of roaming around and sniffing everything.
Lastly, hookworms have hook-like mouths that attach to the gut and puncture the blood vessels when feeding on blood. Hookworms can spread through infected feces or contaminated food.
There are various medications that talk about helping pet owners treat such diseases. But which one should you opt for?
Heartgard vs Heartgard Plus - Which to take?
Beginning our Heartgard vs Heartgard Plus debate, we need to talk about the age recommended for administration.
Heartgard is a chewable medicine for dogs aged 6 weeks and above. It is available in different flavors that your dog would absolutely love to eat. Heartgard is known to treat heartworms in dogs.
Heartgard Plus is for dogs aged more than 6 weeks. This medicine is known to treat heartworms, roundworms, and hookworms in dogs. Monthly administration is to be followed. Also, Heartgard Plus is made from real beef, thus making it a flavorsome medicine for your pet to take.
While we're on the subject of recommended dog ages, Ivermectin-Pyrantel or Tri-Heart Plus is again for dogs that are aged more than 6 weeks, just like Heartgard Plus. It has the same characteristics and ingredients as that of Heartgard Plus and is also suitable for treating all three types of worms that can develop in your dog.
Heartgard vs Heartgard Plus - How it works?
If your dog has been infected, give them Heartgard, and it will attack the heartworm in its tissue development stage, killing it right there. It usually gives a protective cover for 30 days.
The heartworm Heartgard Plus dogs chewable carry the ingredients ivermectin and pyrantel pamoate. The former is used to treat heartworms whereas the latter is an effective treatment against roundworms and hookworms.
As for Tri-Heart Plus, it mainly carries the active ingredient pyrantel pamoate, that is used as a treatment against all three types of worms, mainly roundworms, and hookworms.
Take note that some studies have shown some dogs to be sensitive to the high levels of ivermectin due to MDR1 gene. So, do consult your vet. These dogs include:
Australian Shepherd
Australian Shepherd Mini
Border Collie
Collie
English Shepherd
It is recommended that you ask the vet's advice as to how to give these medicines to your dog. They would be better able to prescribe a proper dosage according to your dog's age, weight and breed as some breeds may be sensitive to high levels of ivermectin, as mentioned above.
Also, ensure that these chewable medicines are not given wholly to the dog. You can break the medicine so that it is easier for your dog to chew on it.
Moreover, store these chewable medicines in a cool and dry place, away from the reach of children. If your dog was not taking these chewable for 6 months, give Heartgard again and test after 6 months for microfilaria.
Heartgard vs Heartgard Plus vs Tri-Heart Plus - Side effects
Each of the three medications is accompanied with their set of side effects, which include:
Heartgard and Heartgard Plus:
Tremors
Dilated Pupils
Weight Loss
Death
Tri-Heart Plus:
Lethargy
Limpness
Salivation
Shaking
Diarrhea
Lost appetite
Licking lips
Belching
So, going over this list you can see that when it comes to talking about side effects in the Tri-Heart Plus vs Heartgard and Heartgard Plus debate, Tri-Heart Plus has many serious side effects.
Heartgard vs. Heartgard Plus vs. Tri-Heart Plus - Benefits
Heartgard:
Prevents heartworms
Delicious medicine
Simple intake
Heartworm Heartgard Plus dogs:
Prevents all three types of worms
30-day dosage
Beef-flavored medicine
Tri-Heart Plus:
Delicious flavoring
Easy to take
30-day dosage
Small dogs can also take it
Something to stay cautious about
When using Heartgard or Heartgard Plus, you should consult with the vet if you miss a dosage of 2 months. Also, ensure that you break the medicine and your dog takes the whole dose. These pills should be given for 365 days.
Furthermore, do not give Tri-Heart Plus to pregnant dogs. Also, store the medication at room temperature and only open the wrapper when you are going to give your dog the medicine.
What to do if you miss a dose or overdose your dog?
If a dose is missed you should give your dog their day's dosage, but do not give a double dose to make up for the day that was missed. Also, if you gave an extra dose or overdosed your dog, contact your vet and rush your dog to the emergency.
Heartgard vs Heartgard Plus - where to buy?
Whether you need to purchase Heartgard or Heartgard Plus, both are currently available. You can purchase both medications without a vet's prescription. Their prices range from a minimum of $23.99 to a maximum of $90.
Buy both types of Heartgard for Cheap Online
Buy Heartgard
Buy Heartgard Plus
Wrapping it up
Coming to if you should use heartworm Heartgard plus dogs or simple Heartgard, it all comes down to what your pet dog requires. So, consult your pet's vet before making a purchase to understand the proper medication that needs to be administered as well as the dose. Also, as mentioned above, Tri-Heart Plus comes with many side effects which you can avoid by opting Heartgard or Heartgard Plus.
For any Inquiries or to Purchase over the phone Call Toll Free: 1-888-798-9128