Medication For Congestive Heart Failure In Dogs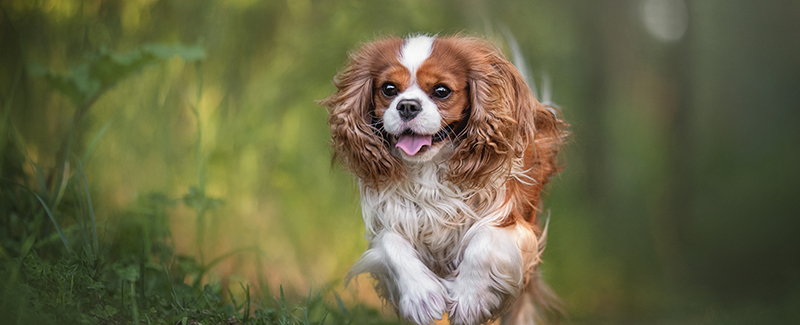 Dog's may be regarded as man's best friend, but let's go right ahead and say that's far too limiting a statement. Women like dogs equally as much and there's likely a few who like their dog even more than the fellow in their life does. Enough about that, let's just agree that both genders are prone to be pro-pet and when it comes to pets that endear themselves to you it's likely that dogs are at the top of the list. Maybe because a goldfish isn't going to lick your face like crazy when you come home from work, or that trying to play fetch with a rabbit would be futile.
You want to keep your dog around as long as possible, and a healthy heart goes a long way towards that. This is why it's best to have your dog on a heart medication for dogs like Vetmedin 5mg if they are known to be at risk. Healthy heart function is all about the heart getting all the blood it needs, and in that way it's true for dogs in the same way it is for any other mammal. Some breeds of dog are more at risk of heart failure of others, and giant breed dogs are the most notable of them along with Doberman Pinschers and Irish Wolfhounds. Still big, but not that big.
One thing that the average dog owner may not know is that the problem with this type of heart failure isn't always related to failing heart function. It can be, but it can also be because of the way congestive heart failure in dogs can lead to fluid buildup in the lungs and abdomen, as well as spaces around the lungs. So it is not just the cardiac system that is at risk and why you may need a heart medication for dogs. There are pulmonary (lung) interests in all of this too.
Know the Symptoms
The good thing is that congestive heart failure is not something that is easily missed once symptoms start to show themselves. Most dog owners will be able to discern that there is something wrong, and fortunately Vetmedin 5mg is very effective for countering it in most instances if the condition is not allowed to go untreated. Some dogs have more of a congenital risk for this and not only are they more likely to develop the condition but they may not respond as well to heart medication for dogs.
These dog heart failure symptoms include:
Excessive coughing, and often occurring at night
Increased breathing rate (40-60 breaths per minute) plus difficult and noisy breathing
Panting most of the time
Inability to exercise like they used to
Gums that are blue in color
Distended abdomen
Coughing up blood
Some of these symptoms may instead be an indication of a heartworm infection, and this furthers the importance of heart medication for dogs plus seeing a veterinarian as soon as possible if your dog is visibly unwell or has bitten every neighbor on the street by this point.
CVHD / O2 Therapy
It might also be worth mentioning that it is not just big dogs that can have heart failure concerns and may need a protective heart medication for dogs. Congestive Dogs like Cavalier King Charles Spaniels and Miniature Poodles are among the breeds that tend to get CVHD (chronic valvular heart disease) most often. The same deficiencies that can cause a dog's congestive heart failure can also be the reason the dog is more at risk for CVHD. Vetmedin 5mg works specifically to improve blood flow so it may be prescribed for this condition too.
Another approach that may be used with heart medication for dogs is oxygen therapy, which increases the plasma-oxygen concentration in organs to improve their overall function and be more resilient against degenerating with age or because the dog has a predisposition for developing heart disease. More and more pet insurance providers offer coverage for hyperbaric oxygen therapy for pets with higher-tier plans. So it also may be something to consider if you own one of the breeds of dogs we mentioned earlier here and you may already be using a heart medication for dogs.
Other applications for this type of therapy include to reduce swelling after surgery or incidents, respiratory failure prevention, trauma healing or to help with wounds that are healing poorly, treating pancreatitis or reduce smoke or carbon monoxide inhalation toxicity. Fortunately, most dogs won't have to deal with anything like that but using a heart medication for dogs like Vetmedin 5mg is much more of a reality for some.
For any Inquiries or to Purchase over the phone Call Toll Free: 1-888-798-9128