Buying Fortiflora for cats without Vet Prescription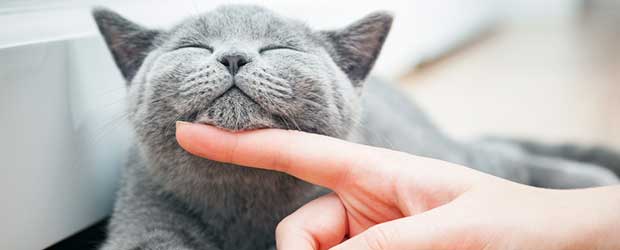 In a healthy pet gut, there are harmful bacteria as well as good bacteria. To keep a balance between these two and to promote robust intestinal health along with balancing the immune system, probiotics might be your solution. As a pet owner you should know that Fortiflora aids in keeping your pet's digestive tracts (for both cats and dogs) in a healthy condition and increases the levels of beneficial bacteria.
Buy Fortiflora Without Vet Prescription
Fortiflora works by filling the intestine with healthy bacteria and helps fix digestive tract complains such as irritable bowel syndrome or diarrhea. For many pet owners, diarrhea can be a great cause of worry, however; this medication is a nutritional supplement formulated for dogs and cats to enhance their body's stability and promote normal intestinal microflora.
How to know if your pet has digestive problems?
Your pet can have diarrhea or any other digestive issues for a number of reasons. Some common causes of digestive problems include:
Change in diet (quickly)
Food intolerance
Ingestion of spoiled food or garbage
The ingestion of toxic plant material or poisonous substances
Ingestion of any foreign body such as plastic bag, toy or rubber band, etc.
Bacterial or viral infection
Allergic reaction
Kidney or liver disease
Colitis
Stress
Certain medication can lead to stomach upset
Kidney or liver disease
Internal parasites such as giardia, coccidia, roundworms
Make sure to keep your pet away from the factors mentioned above. If you find any general symptoms related to digestive problems, as discussed below, visit the vet right away.
Loose stool
Frequent stool
Flatulence
Blood in your pets mucus or stool
Injuring while defecating
Diarrhea in pets may also be accompanied by lethargy, fever, vomiting, weight loss, and a decrease in appetite.
If your feline's diarrhea contains bloody or black feces, then it may be experiencing internal bleeding. Take your cat to the vet immediately. Your vet may advise you to grab a box of Fortiflora probiotics and direct you on how to use this medication.
Fortiflora
Fortiflora is a cat and dog nutritional supplement. Fortiflora contains probiotics Enterococcus faecium that are naturally occurring microorganism.
It also has vitamins A, C, and E that are anti-oxidants and help promote a healthy immune system. This medication also contains Taurine which is a crucial amino acid for cats. Some other ingredients present in this medication include zinc proteinate, beta carotene, salt, copper proteinate, ferrous sulfate, manganese proteinate, and calcium iodate.
Fortiflora's guaranteed analysis claim that each package comprises of minimum 43% crude protein, 12% rude fat, 5% maximum moisture, and 1% crude fiber.
Where Can I Buy Fortiflora for cats and dogs?
Currently available, you can buy Fortiflora without vet prescription for your pet from World Pet Express.
Some key benefits of Fortiflora include:
These probiotic supplements are made with a microencapsulation process that helps to stabilize the microorganisms and also creates a multi-layer that provides the medicine protection against moisture.
This process also helps to make sure that the probiotics reach your pet's gastrointestinal tract and remain productive and alive to carry out their function.
This medicine comes in a packet that allows you to sprinkle it right on your pet's food and since it's tasty to pets, it can increase their desire to eat their food, and this helps them to get better.
This medication also contains a definite level of exclusive strain of live probiotics.
Fortiflora for Cats
Your cat's intestine is home to billions of bacteria, some friendly and some potentially harmful. All of the present bacteria help provide a healthy balance. However, an imbalance between these bacteria can occur and can lead to your feline's digestive system to get upset such as excess gas, irritable bowel syndrome, or diarrhea.
Fortiflora for cats is a probiotic supplement for a feline of all ages including kitties. This medication can be used to help manage poor stool quality and dietary changes and helps maintain a healthy gastrointestinal tract.
Fortiflora for cat's benefits
Some benefits of using Fortiflora for cats include:
Increases the level of beneficial bacteria in gut
Promotes a stronger immune system
Contains a probiotic that helps to promote a normal intestinal bacterium
Contains a certain level of live microorganisms/active cultures
Has high levels of antioxidant vitamin A, E, and C
Exceptional palatability
How to give Fortiflora for cats?
Each box of Fortiflora contains a month's supply with 30 sachets for your cat. It is often recommended that if your cat experiences diarrhea, then you should decrease the amount of food you give to your pet and increase the intake of water to avoid dehydration.
The food you give to your cat must be fixed with one sachet of Fortiflora daily. Keep in mind that you won't notice any improvement in signs of digestive upset immediately and it might take some days for your cat to get better. To provide maximum benefit to your feline, use Fortiflora for cat regularly for 30 days.
Fortiflora for dogs
Just like cats, the majority of dog's immune system is dependent on their gut. To keep your dog's digestive system running efficiently, it is very important that he remains active and healthy all the time. One way to improve your canine's digestive system is to give him a probiotic supplement daily. Supplementing your dog with a variety of good bacteria can help your dog to stay healthy and the best probiotic for your dog to help it deal with gastrointestinal problems is Fortiflora.
Fortiflora for dogs benefits
Some benefits of using Fortiflora for dogs include:
Comprises of a certain level of live microorganisms/active cultures
Contains high levels of antioxidant vitamin A, E, and C
Has a probiotic that is proven to allow normal intestinal bacteria
Increases helpful bacteria
Provides a strong immune system
Helps reduce flatulence in canines
Excellent in taste
Exclusive microencapsulation process for enhanced stability
How to give Fortiflora for dogs?
If your dog has problems in the gastrointestinal tract, then it is recommended that you avoid giving it food for the next 12-24 hours and increase the intake of water to avoid dehydration. It is better to take your canine to the vet and have their stool examined.
To ensure that your dog has a healthy immune system, add a sachet of Fortiflora to your dog's food. A packet of Fortiflora contains 30 sachets and for more effective results, feed your dog this probiotic every day.
Simply order Fortiflora without vet prescription from World Pet Express and give your pet dog or cat a healthy life.
For any Inquiries or to Purchase over the phone Call Toll Free: 1-888-798-9128