Chew, Don't Spray: Bravecto for Dogs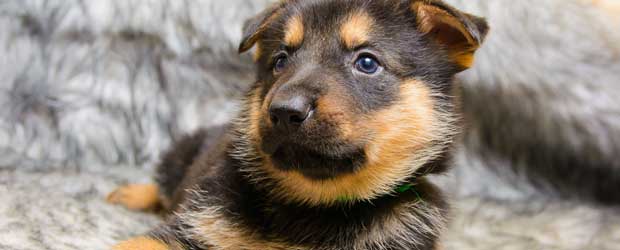 Fact is your dog is probably going to have deal with fleas and ticks at some point. Unless you keep them indoors all day and don't allow them to socialize with other dogs, which of course is something any normal and caring pet owner isn't going to do. Fortunately being infested with fleas or getting a tick or two isn't the worst thing in the world for a dog, but you do have to address the problem right away as there's real risks if you don't. Many dogs don't like topical flea sprays, and if yours is the same then Bravecto for dogs may be what's best as a flea treatment for your dog.
Need Bravecto for Dogs? Buy it here without vet prescription:
Bravecto
Want to save extra on your pet meds? Click here for additional savings.
Safe to say there has never been a dog who didn't love beef, and as Bravecto is a beef-flavored flea and tick chew dogs are always plenty happy to eat them and be perfectly unaware that they're taking medication at the same time. Can't say the same for a topical flea spray that won't have any type of enjoyment angle to it at all, and many dogs really don't like the sensation of having that solution sprayed onto them. Long story short, chewable flea medications like Bravecto chews for dogs are way more popular for this very reason.
Plus let's consider physiology. Much has been said about how a dog's teeth are designed for ripping and tearing through meat as carnivores, and how that's very different from humans who are omnivores and have a very different dental anatomy. So it makes sense if a dog is more inclined to be biting and chewing, and if that makes it easier for you to give yours the dog flea medication they need then why not?
Bravecto for dogs is a chewable flea and tick tablet, and that's what your dog would probably choose if he or she could voice their opinion. And speaking of dental anatomies, another part of being a good pet owner is caring for your dog's teeth in the most effective ways.
Bugs Begone
If a pet owner is going to be swayed towards choosing one flea and tick med for dogs over another, the number one factor going into that decision is going to be effectiveness. Bravecto for dogs definitely makes the grade there. For starters, Bravecto chews for dogs was voted the best overall flea and tick treatment for 2020. And if you want to talk about getting right down to business, this flea and tick killer for dogs kills 100% of fleas present on your dog's skin within 2 hours of the medication starting to take effect.
If they bite your dog – and they will as that what fleas always do and pretty much non-stop – then they're going not going to be alive much longer. Fleas have a very short life as it is, but Bravecto for dogs makes sure that life expectancy is even shorter and that's always a good thing. Same goes for ticks. Some parts of the country are areas where you dog is more likely to be exposed to ticks, and the problem with ticks is that they bite on and don't let go. Fleas bite and go.
Bravecto for dogs is equally lethal for ticks, and it kills 100% of them too over the course of 12 hours after the medication starts to take effect. All of which is very important, as the risks for dogs from Lyme disease if they get a black-legged tick are something you will definitely want to keep your dog safe from.
Add Natural Flea Control
The problem with fleas is the eggs they lay and how they're able to replenish their numbers. Bravecto for dogs is a great flea killer tablet and it works to kill fleas before they're able to lay eggs. It defends against brown ticks and dog ticks too, and for most pet owners they'll find they won't need a flea collar or anything else of the sort. Flea collars are only somewhat effective anyways, and if you want to take a topical treatment approach to go along with Bravecto for dogs as your flea killer chew here's what we suggest – An apple cider vinegar spray of some added to your dog's water.
A last thing to keep in mind with dog flea control is that you may be able to order pet medication online from Canada the same you do Rx meds for yourself. Bravecto chews for dogs are among the flea and tick combination meds that pet owners do get from online pet pharmacies delivering to USA, and again you're not going to find a better one that's also in a flea and tick chew format that dogs happily eat every time they get it, once a month.
For any Inquiries or to Purchase over the phone Call Toll Free: 1-888-798-9128